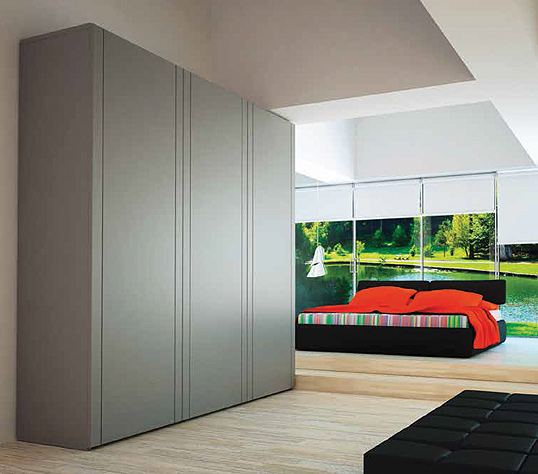 Unico 3 Door Closet Door System
The UNICO system: an innovative and revolutionary coplanar sliding mechanism for cabinets with two wooden doors.
Coplanar sliding systems for doors are the natural response to the requirements of a minimalist and modern design, which sees the alignment of the doors during the closing phase as an essential element of the design itself.
Increasingly important aesthetic requirements have made the lines of the visible surface of the doors so clean that they have almost removed the handles from the design itself, reducing them to nearly imperceptible recesses.  In this light, it's not possible to position the handles in the middle, as they would ruin the harmony of the surface.  Furthermore, the movement wouldn't be natural and it would make opening the door uncomfortable.
Installation Guide